Article: Honored and Empowered: Receiving a British Empire Medal as a Working Mum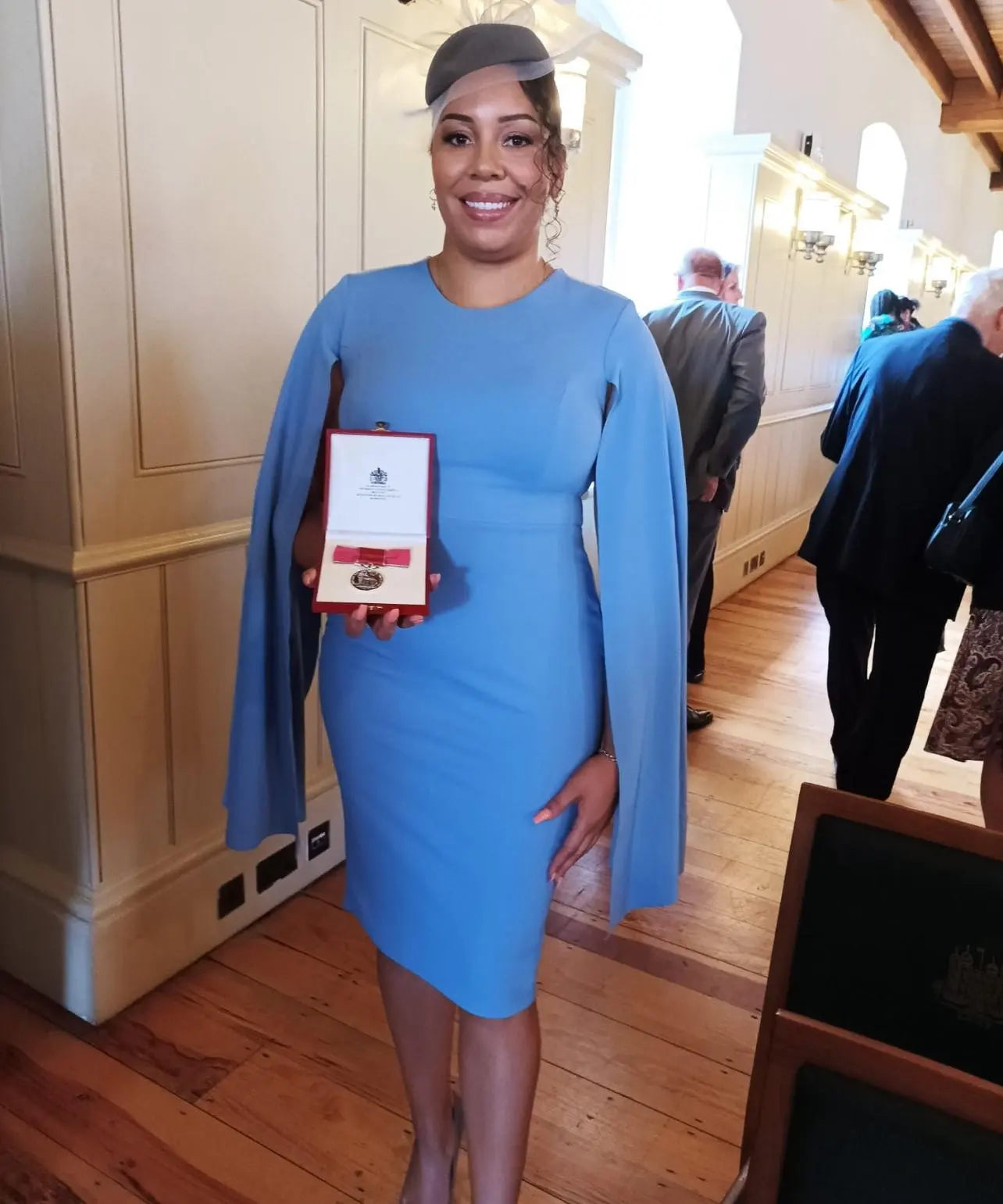 Honored and Empowered: Receiving a British Empire Medal as a Working Mum
Becoming a mother is a transformative experience, one that fills life with love, joy, and boundless responsibilities. Now, imagine adding a flourishing career to this equation, where dedication, hard work, and ambition converge. In this blog post, I celebrate my journey as a single, working mum who then went on to excel in my professional endeavors which have been exemplified by the prestigious recognition of a British Empire Medal.
The British Empire Medal: A Symbol of Excellence
The British Empire Medal (BEM) is a distinguished award that recognizes exceptional contributions and achievements in various fields, from community service to entrepreneurship. Receiving a BEM is a testament to the honoree's dedication, commitment, and the positive impact they've made on their community and society at large. As a working, single mum, I was proud that this recognition shone a spotlight not only on my individual accomplishments but also on my ability to balance multiple roles with effort and determination.
The Balancing Act: Navigating Work and Motherhood
Being a working mum is a remarkable feat in itself, involving the harmonious orchestration of professional pursuits and the responsibilities of motherhood. The journey is often marked by early mornings, late nights, and a continuous juggling act. From attending board meetings to helping with homework, the modern working mum epitomizes resilience and versatility, showcasing the power of determination and effective time management.
Empowering Future Generations
As a working mum, receiving a British Empire Medal not only celebrates my personal achievements but also sets a powerful precedent for my children.  One which I haven't yet quite grasped the gravitas of its significance. My daughter witnessing her mother's dedication to both her family and her career, has I hope, instilled in her a sense of empowerment and the belief that she too can overcome challenges and achieve greatness. I hope to have taught her through example the value of ambition, integrity, and making a positive impact in her community.
I was honoured to have been nominated, awarded and celebrated and so grateful that my impressionable daughter could witness such an achievement.  I hope to have been able to plant seeds within her which can grow to heights she has not even considered.  I constantly aware of who is watching and the impact that has on her.